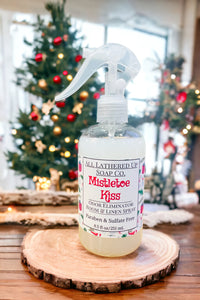 A holiday BEST SELLER!
If Christmas could be bottled up this would be it. A blend of sweet orange, berries, light spices, and a touch of pine. 
This odor eliminating spray is the most innovative and effective product on the market to eliminate unpleasant biological odors in your home. Unlike other sprays and deodorizers that simply mask the odor, this formula eliminates the odor entirely, so it no longer exists.
Ingredients: Water, Natural Odor Counteractants, Denatured Alcohol, Polysorbate 20, fragrance